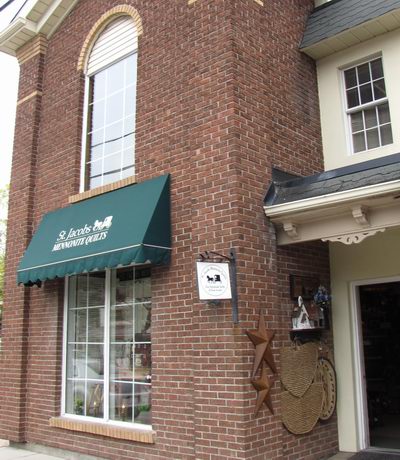 Visit us in St. Jacobs, Ontario. Our store is open Monday to Saturdays and also by appointment. We're located on the main street of St. Jacobs, less than 5 minutes north of Waterloo and 10 minutes from Kitchener.
St. Jacobs Mennonite Quilts
1389 King Street North
St. Jacobs, Ontario, Canada N0B 2N0
Official Hours Open:
Monday-Friday: 11am - 5pm
Saturdays: 10am - 5pm
Sundays: CLOSED
*During the week we often open earlier then 11am; usually sometime between 10-11am*
**Please note as the new year and winter months approach, our hours open may be subject to change.**
Questions? Feel free to give us a call!
(519) 664-1817
info@stjacobsmennonitequilts.com
stjacobsmennonitequilts.com
View Larger Map